Popular Raw Pet Food Recalled Due To Possible Listeria Contamination
A voluntary recall has been issued by K9 Natural for some varieties of its dog food due to possible Listeria monocytogenes contamination.
Listeria is a form of bacteria that can result in a condition called listeriosis in pups. Symptoms may include vomiting, diarrhea, fevers, respiratory difficulties, muscular difficulties, abortion during pregnancy, and may even result in fatalities.
Humans can also become infected by listeria, and symptoms mirror those you might notice in dogs, though humans are also at risk for arterial infections and endocarditis if untreated.
A statement from K9 Natural expressed disappointment due to situation having occurred, and stated that the company, which considers safety and quality to be its topmost priority, will be working to ensure that all products sold will continue to have good, high quality and be safe for consumption.
The affected products are listed below.
1. K9 Natural Frozen Chicken Feast
Size: 2.2-lb bags
Batch number: #170517
Expiry date: 17 Nov 2018
Shipped to: California, Colorado, Texas, Washington.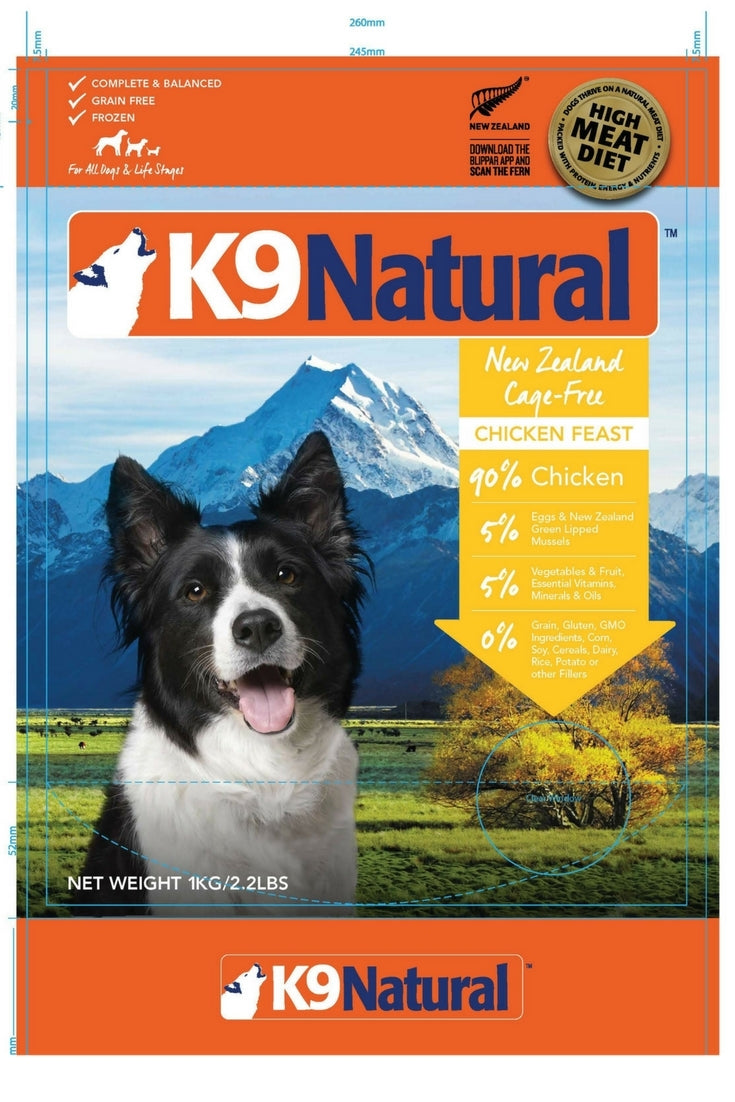 2. K9 Natural Frozen Chicken Feast
Size: 11-lb bags
Batch number: #150517, #160517, #170517
Expiry date: 15 Nov 2018, 16 Nov 2018, 17 Nov 2018 (respectively)
Shipped to: California, Colorado, Pennsylvania Texas, Washington.
As of now, no illnesses, whether from pets or their parents, have been reported as a result of consuming these products.
Should you have purchased products matching this description, please return them to your place of purchase in order to receive a replacement or a full refund. If you have questions, comments, or concerns, you can contact K9 Natural's customer care line at 1-888-345-4680.