This Sneaky Pup Is Totally Obsessed With Stealing Everything Around The House!
A pack rat is someone who keeps things no one else may think of keeping. Do you know anyone like this? Well, in this story, we have an unusual sort of pack rat.
In fact, it isn't even a rat, it's a dachshund named Flynn. We will be honest, he isn't your traditional pack rat either. He is more like a thief – a small four-legged thief! The four-year-old doxie has a, um, skill, for pinching things that are laying around the house!
Flynn's mom, Francesca Emmingham, said his habit of stealing started when he was a puppy, and he hasn't outgrown it yet! Some of the things Flynn has collected are spoons and forks. But, anything is fair game! He has also managed to take Tupperware and cutting boards!
Once Flynn has the prized item, he sits proudly for everyone to see his new treasure! Maybe Flynn only takes things that are not in their correct spot! Here we see him with the TV remote. And now it is a snowman bowl! Flynn has taken blankets and a candle (in a glass jar). As you can see, this cutting board doubles as a chew toy!
Normally, Flynn sits out in the open so everyone can see what he has taken. Every so often, he may hide the prizes under the coffee table. Flynn and his new sister, Bailey, are just getting to know each other. It remains to be seen if Flynn teaches Bailey how to steal things!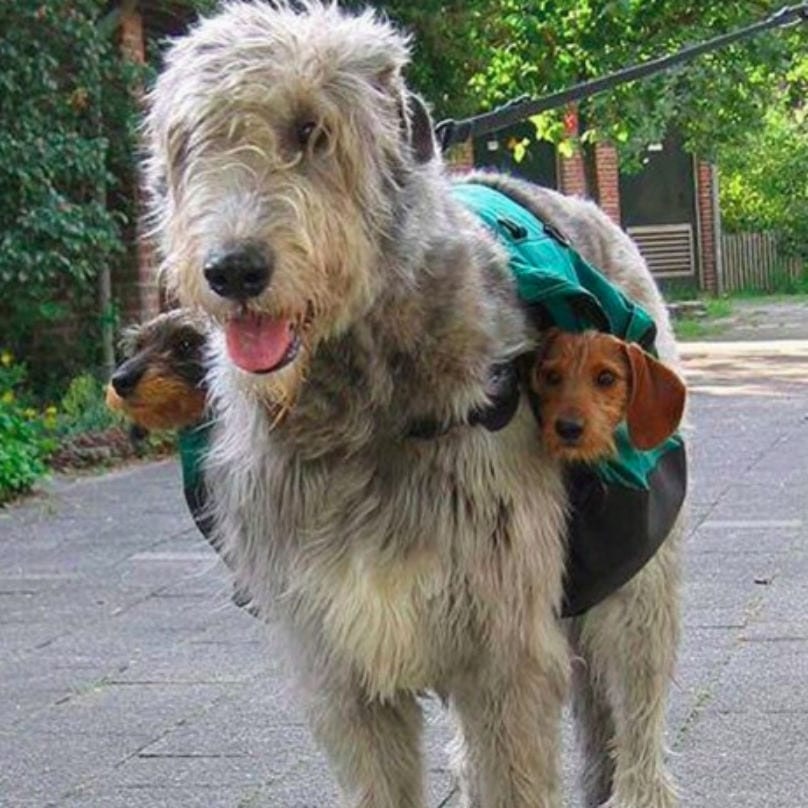 Images & Feature Image Source: Francesca Emmingham