Heartbroken Mom Writes Sad Post On Facebook Warning Pup Parents About Algae Near Lakes
A fun day out with Clue the rescued Australian Kelpie pup and her family for Mother's Day took a terrifying turn at the Anderson Lake State Park.
The family was having a great time, enjoying the 8 miles available in the Washington State Park for hiking and exploring. To keep their trip safe and fun, they decided to walk down what appeared to be a very nice, dry trail.
Unfortunately, the lake did wind up merging with their chosen path in some locations, but it didn't appear to be a very huge deal. The energetic and eager Clue was all too happy to explore as the trail become more and more marsh-like, under her Mom Yunue Moore's watchful eye.
At some point, after a bit of splashing, Clue accidentally slipped into the water. At most, she was likely only there for a minute at most, since Moore was quick to get her out of there. It is likely that she may have swallowed a little bit of the water when she fell, but not much.
But within the lake was something known as blue-green algae. This algae was there due to a neurotoxin that had actually shut the lake down three days before this event, and warning signs were all around against swimming or fishing. But the park's website was very clear: the location was dog-friendly. Clearly, though, this was far from the case.
Half an hour passed before passersby warned the family about the dangers of the algae. Quickly, the family brought Clue to their car, aiming to rush them to a vet. By then, symptoms were popping up – she had tremors and was clearly suffering. The family hurried to an emergency animal clinic.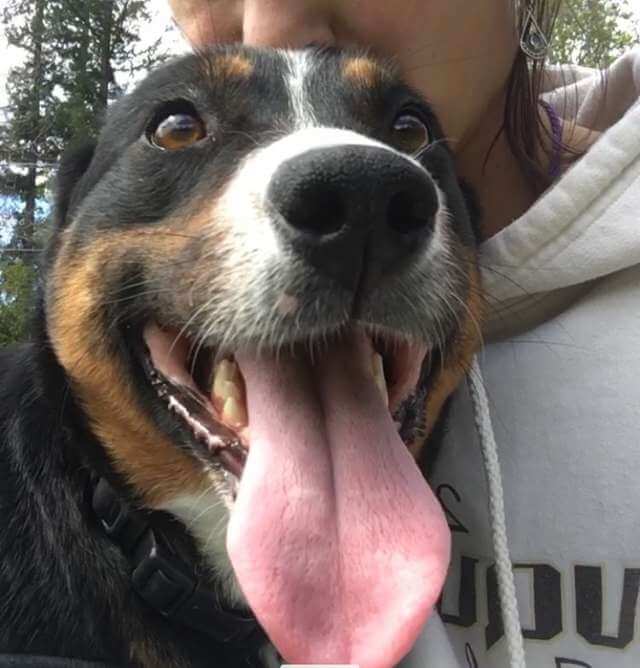 Unfortunately, they were too late. The pup passed away in vet care. Meanwhile, Moore had to go to the Emergency Room of a hospital because she had handled the pup. In her grief, Moore shared the story on Facebook, aiming to spread awareness of the dangers of stagnant freshwater for pets. She hopes that her tale will help to save the lives of other dogs.
Images & Feature Image Source: Yunue Moore