Rescue Pup Insists On Sleeping Face-To-Face With His New Mommy
When Jami Croslow lost the younger of her two pups to cancer, she was in shock. She knew she wanted another pup, and that her remaining pooch, the teenaged Jack, would appreciate a new friend, too.
Having grown up putting a lot of time into animal shelter volunteering, Jami couldn't imagine a life without dogs. She decided to head on to PetFinder and look for a new pup to take into her home. Her eye was immediately caught by pictures of George, a corgi mix like the pups she'd owned over the years, with big cute eyes.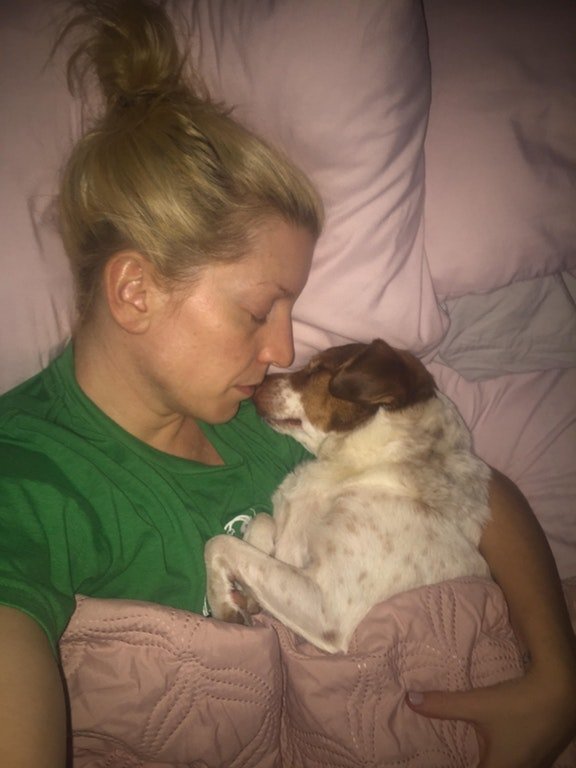 George had been abandoned in a trailer park when his previous parent was evicted and left behind 20 animals. He'd been stuck in a shelter in Georgia that was extremely overcrowded and had only survived because he stole the heart of an animal control officer, who could not find it in their heart to have him put down.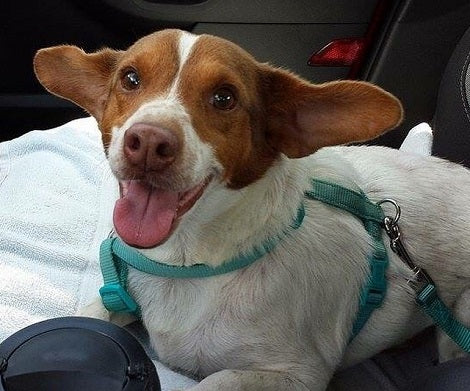 When Jami went to pick up George, she realized that he looked nothing like a corgi at all! But she fell in love with him instantly, so she knew that no matter what, she would be taking him home. It took Jack a while to warm up to the goofy pup, but soon they were best friends.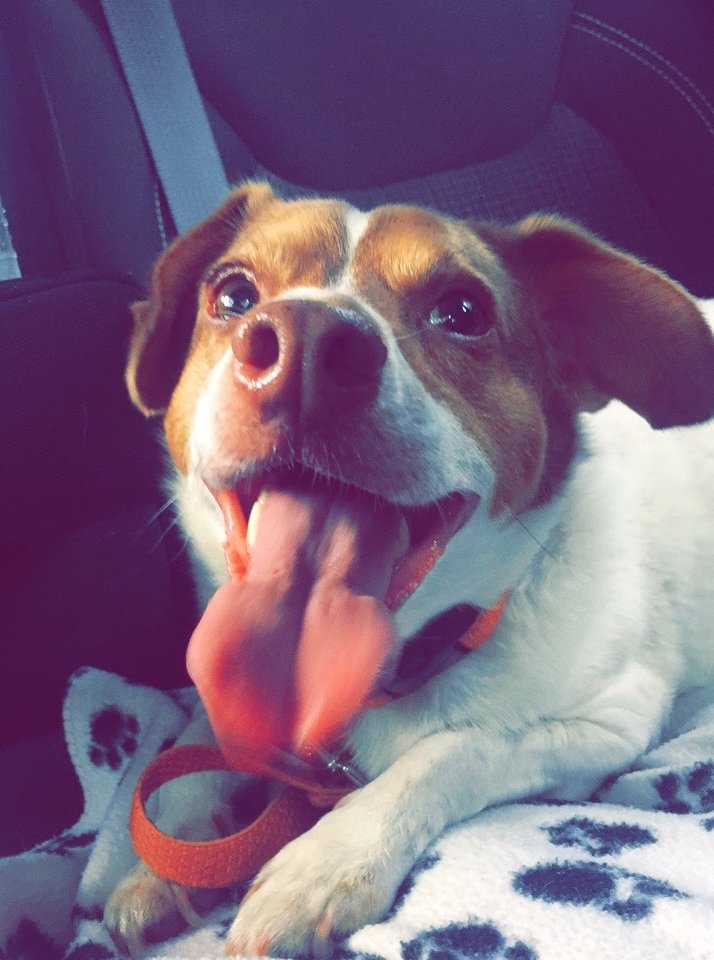 That night, George ignored his crate and insisted on sleeping next to Jami in bed. Since then, that's the only place he sleeps, with his face buried in the crook of her neck. This adorable sleeping arrangement is just the surface, though – George was found to be incredibly clingy and loved spending all his time with Jami.
A year later, Jami went through an extremely difficult time, and without George and Jack, she's not sure if she would still be here. She lost her job and also suffered a miscarriage in the same month, which put strain on her relationship and eventually ended it. There were days she just wanted to end it all.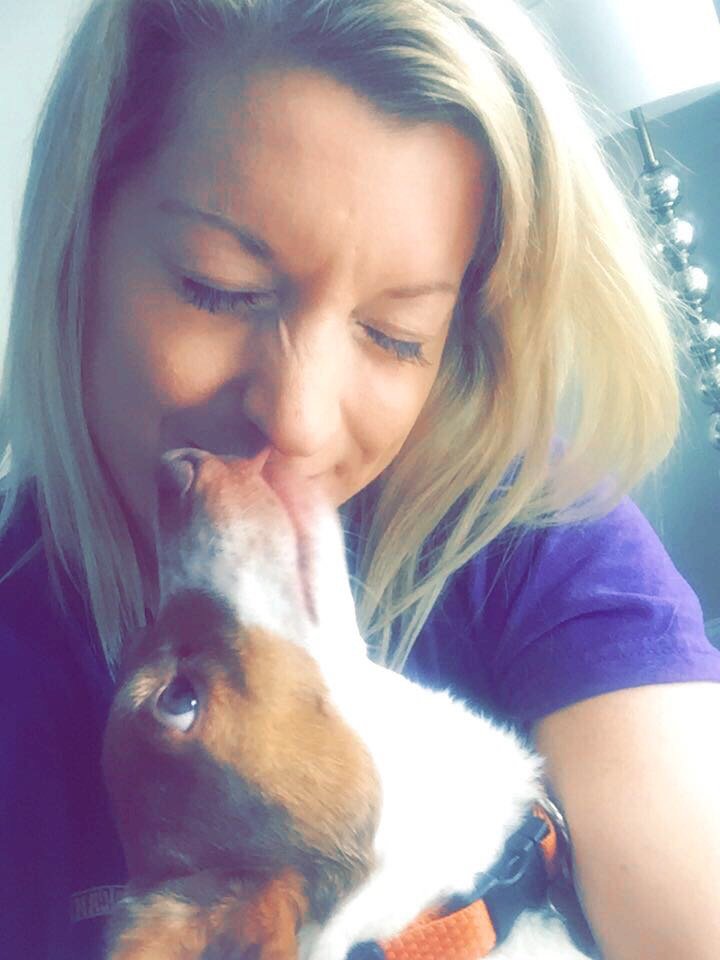 But George and Jack stuck by her side, keeping her safe and warm every night with George's cuddles and showing her all the great things life has to offer. As Jami continues to ride the waves of life, she's glad she has these pups with her to stand by her through thick and thin.
Images & Feature Image Source: Jami Croslow