Severely Matted Pup Gets Rescued And Receives A Second Chance To Life
Jareth has spent most of his whole life trapped, but not in a cage – behind incredibly, impossibly thick and matted fur.
When the poodle pup, aged 5, was handed over to the Valley Animal Center, an organization located in Fresno, California, it was beyond obvious that he had been neglected for a majority of his life at home, and staff were shocked.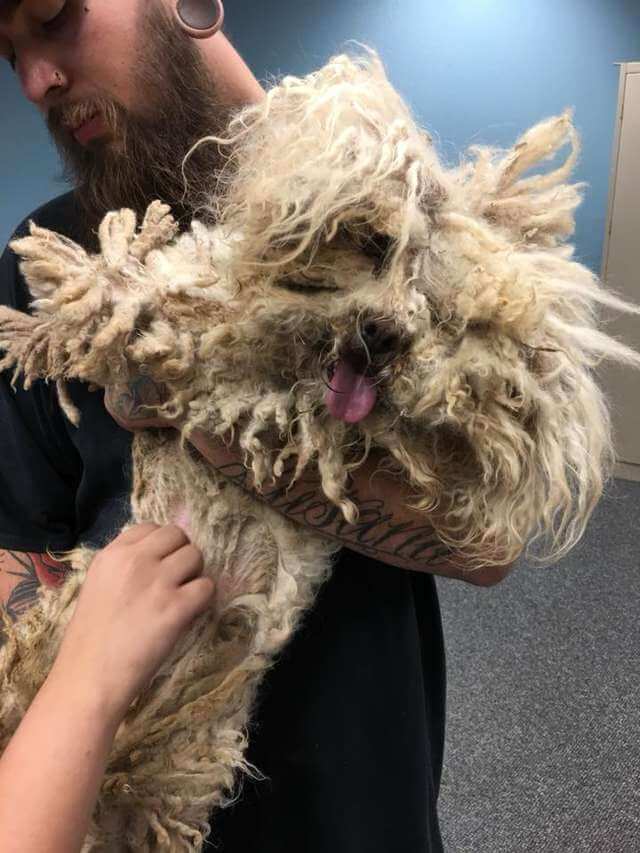 According to the shelter's community relations coordinator, Devon Prendergast, when Jareth was first surrendered, matted and tangled fur covered his body and completely obscured one of his eyes. There were different stickers twisted into his fur in different spots.
His paw pads were also covered by this mess of fur, leaving him unable to actually touch the ground with his paws. Thus, he couldn't move almost at all. Jareth was hurried to an animal clinic with the shelter, and there, the operation to free him from his furry prison began. The matting was so severe that he had to be sedated in order for staff to get rid of all the tangles. This resulted in over 2 pounds of fur shaved, cut, and discarded.
Not only did Jareth look like a completely different pup once he was free from his fur – his personality began to emerge, too, leaving him a completely different pup.
Within just four days, he revealed himself to be an energetic and talkative pup who loves being pet and going for walks.
For now, Jareth needs to recover from all the neglect he's been through. But it won't be long before he's able to begin his journey to finding a forever home, just like he deserves!
Images & Feature Image Source: Valley Animal Center